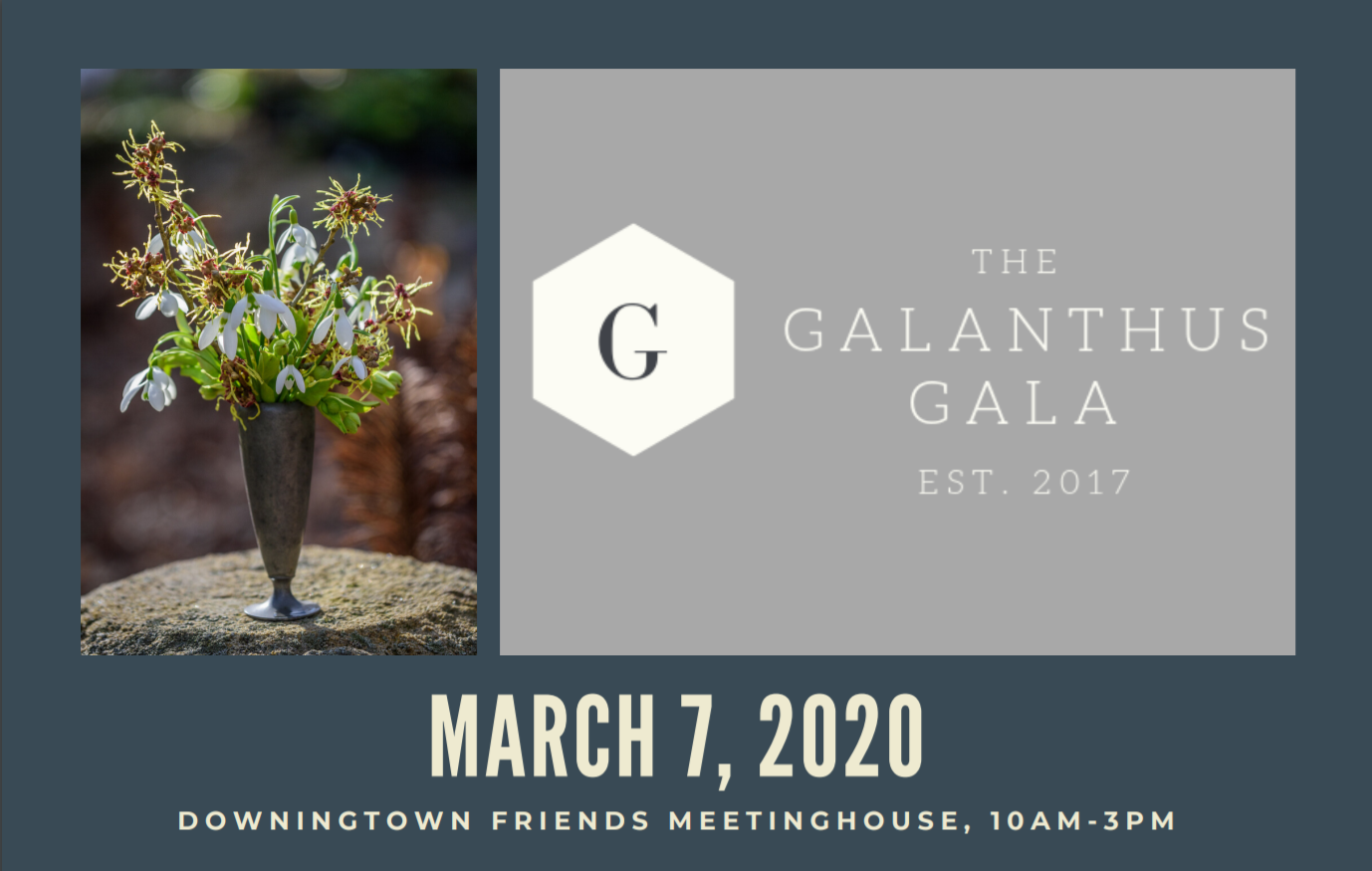 Galanthus Gala
Join us for a day of plants and community at the 3rd annual Galanthus Gala on March 7, 2020!
About this Event
Lecture series by the legendary Alan Street, Nursery Manager of Avon Bulbs, one of the most respected snowdrop nurseries in the world.
11:00 A.M. Avon Bulbs …from the Beginning
1:30 P.M. Go Green…Viridescent Galanthus
Tickets required. Individual lecture tickets at $25, or purchase Early Access + Two Lectures for $60 (save $20)
Design installations by Gerald Simcoe
The vendor hall doors open at 10am and are free and open to the public. Tickets are not required for general admission. Tickets for one-hour presale opportunity (9am-10am) are available for $30.
Vendors
About Alan Street
Alan grew up in the charming village of Blewbury at the foot of the Berkshire Downs, and ancient place watered by a series of chalk streams, with a venerable church at it's center where snowdrops flourish.
His love of living things and life in the garden had come from his father who grew vegetables, flowers and fruit.
After finishing school at Wallingford Grammar, the offer of a place to study Fine Art was turned down. Instead a different path was taken down the road to Horticulture.
A pre-college year was spent growing exotic orchids before studying horticulture at Merrist Wood in Surrey. This was a three year 'sandwich' course – the middle year was a placement working on the famous Croux Nursery outside Paris! Fine Art indeed.
His first job was also his last, the current one, well, almost. Working for Colonel Mars who had a rare bulb list only lasted a few months before being taken over, firstly by Walter Stagg, and then by Chris Ireland-Jones, and still going strong as Avon Bulbs.
Forty years of growing and showing bulbous plants of all kinds, as well as concentrating on snowdrops in particular. Rewarded by numerous Gold Medals from the Royal Horticultural Society where he is the current Deputy Chair for its Bulb Committee.